About Us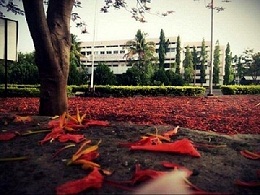 In pursuance with Mahatma Basweshwar's dream, Mahatma Basweshwar Education Society has been established in 1963 at Latur. This Society is one of the oldest & reputed educational societies in Marathwada region. In the era of globalization, to create engineering graduates having knowledge with global insight, meeting the needs of industry, M.B. Education Society started M. S. Bidve Engineering College in 1983 at Latur, affiliated to Swami Ramanand Teerth Marathwada University, Nanded and approved by AICTE, New Delhi. Recently the institute has been awarded ISO-9001:2000 certificate.

The Latur District is in the south-eastern part of the Maharashtra state. Latur town is situated on the 18.7° latitude and 73.25° longitude. The district is situated on the Maharashtra Karnataka boundary. On the eastern side of the Latur is Bidar district of
Karnataka, whereas Nanded is on the northeast, Parbhani on the northern side, Beed on the Northwest and Osmanabad on the western and southern side The entire district of Latur is situated on the Balaghat plateau, 540 to 638 mtrs from the mean sea level

Latur City
Latur is well connected by road, railway and air route. It is 320 km from Pune, 280 km from Hyderabad and 480 from Mumbai by bus. At present the air – travel facility is available up to Aurangabad.
Latur City has the distinction for its unique and innovative "Latur Pattern" in the field of education all over Maharashtra.